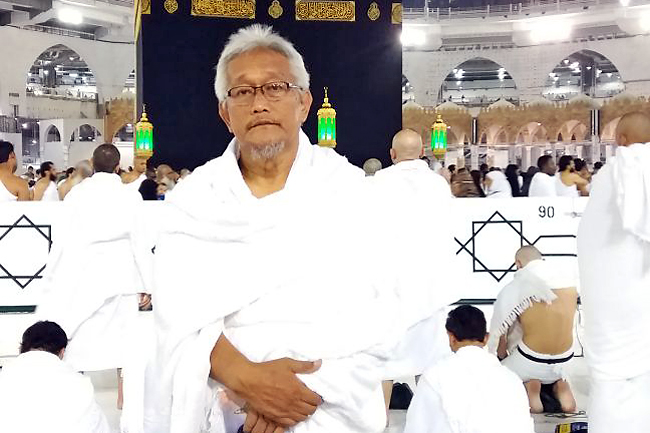 Pilgrims prepare to perform Umrah
AFTER several days at Madinah Al-Munawwarah, the eighth group of Umrah pilgrims under the At-Taqwa Travel Tours Sdn Bhd is now at Masjidil Haram Al-Mukarramah to perform Umrah.

The first tenet of Umrah is to have the intention to perform Umrah at Bir Ali Mosque, which is about 11 kilometres from the City of Madinah and 450 kilometres from Makkah.

Pilgrims are encouraged to don Ihram at the hotel to avoid time constraint.

Umrah pilgrims at the Makkah Al-Mukarramah and Madinah Al-Munawwarah are seen as guests of Allah the Almighty. Therefore, guests of Allah the Almighty have the chance to perform as much Ibadah at both mosques to receive Allah the Almighty's pleasure besides seeking spiritual peace.